| | |
| --- | --- |
| Posted on October 9, 2014 at 5:30 PM | |
Boston, MA-  Boston Fashion Week really hit the runway "running". There were many guests congregating in the middle of Copley Plaza for Copley Catwalk Series featuring runway shows by L.K Bennett and Massachusetts College of Art and Design. Guests indulged themselves with drinks and snacks while upbeat music played in the background getting the eager crowed ready for the event. Small goodie bags were passed out to the guests complementary of Simon Mall as well.
During first show, L.K Bennett showed off pieces from chic every day wear to sophisticated nightwear. Models were made up with red lips and dramatic eye makeup, while their hair was styled in a bold Mohawk looking up do. Dark colors, bold prints, and furs made up the looks that walked the runway. Pieces such as coats and long dresses were shown off to the crowds which are perfect for the fall and winter seasons. Prophet Beverly of the Art Intuition and part of the Copley Event Production Team spoke about L.K Bennett's looks saying, "They speak to younger sophisticated women and show off a clean chic look."
The second show of the night showed off pieces designed by students of the sophomore and junior level at the Mass College of Art and Design. Each look in this show was different from one another and had unique design touches to each of them. Many of the pieces were formal and extravagant. What makes this show different from L.K Bennett is that these students didn't just use textiles in their work they used non-textiles as well. Some of the non-textile looks shown were a dress made completely out of silver cupcake tins, a bright orange evening gown with a neckline embellished with Doritos, and a two-piece skirt and cropped top made out of Capri Suns. Another look coming down the runway that got a round of applause was a formal, nude, ruffle, high-low skirt with a matching long-sleeve top that was covered with vibrant blue paper flowers. Every look that came down the runway was a true work of art.
The New England Institue of Art helped with this event as well. When asking Prophet Beverly about how the Institute goes about helping with the event he said, "His team is made up of constituent professionals who take on the job in a world wind and get it done." Overall, the event was a huge success! The crowed left looking pleased and in awe of the amazing pieces.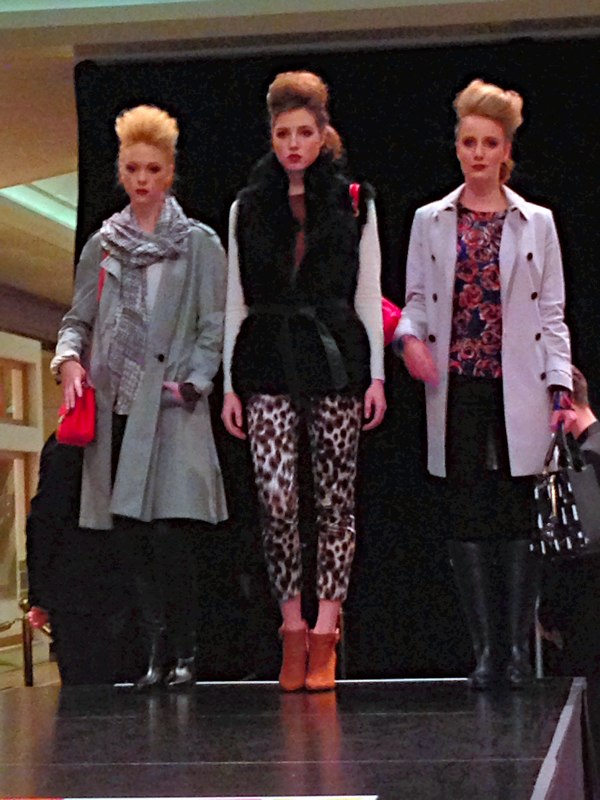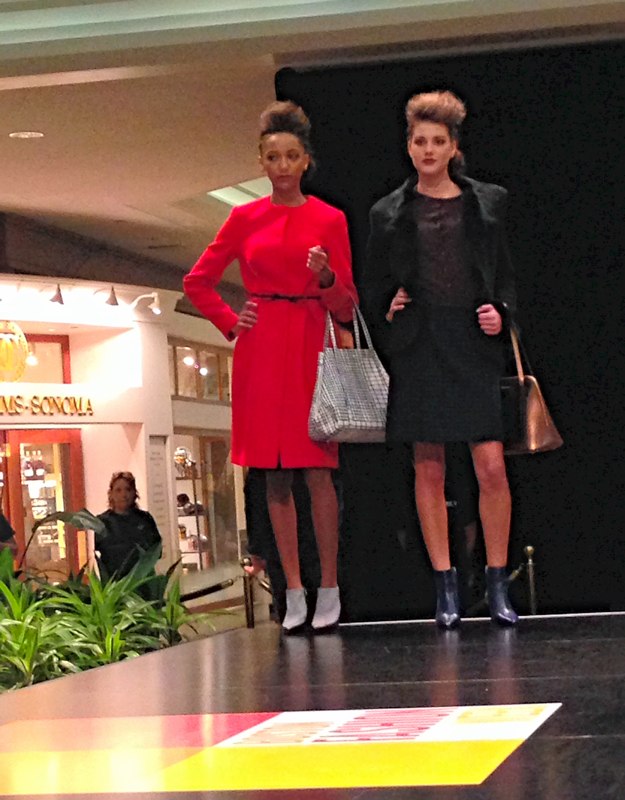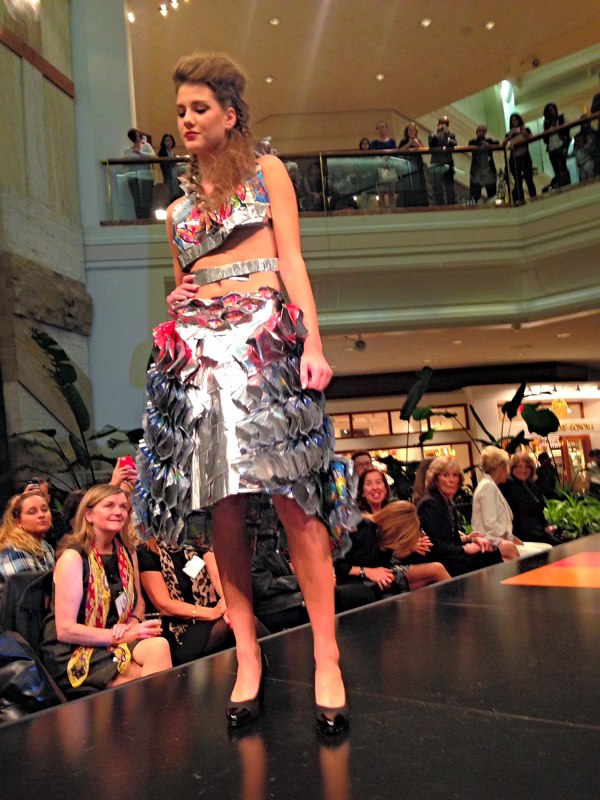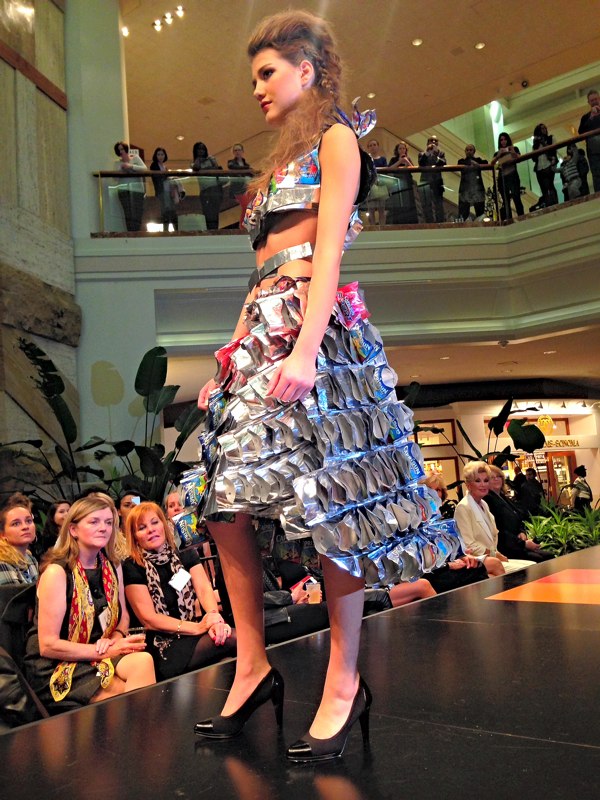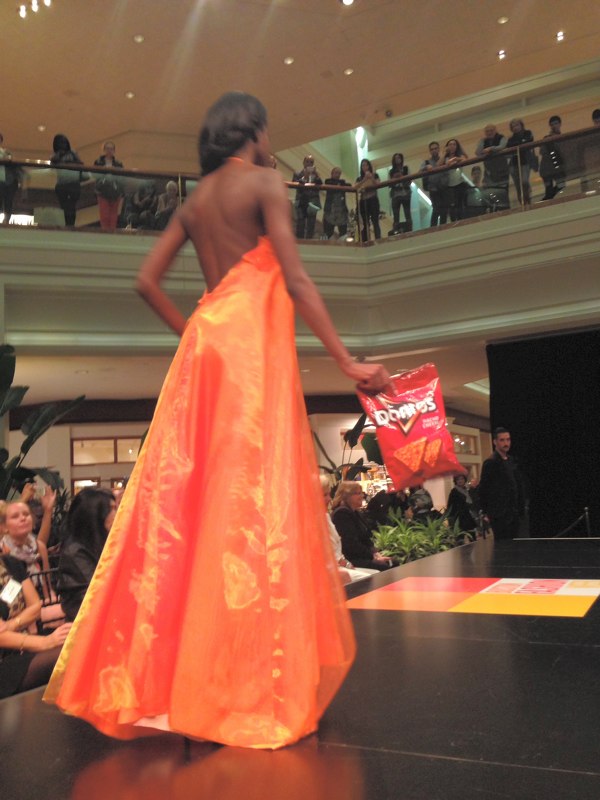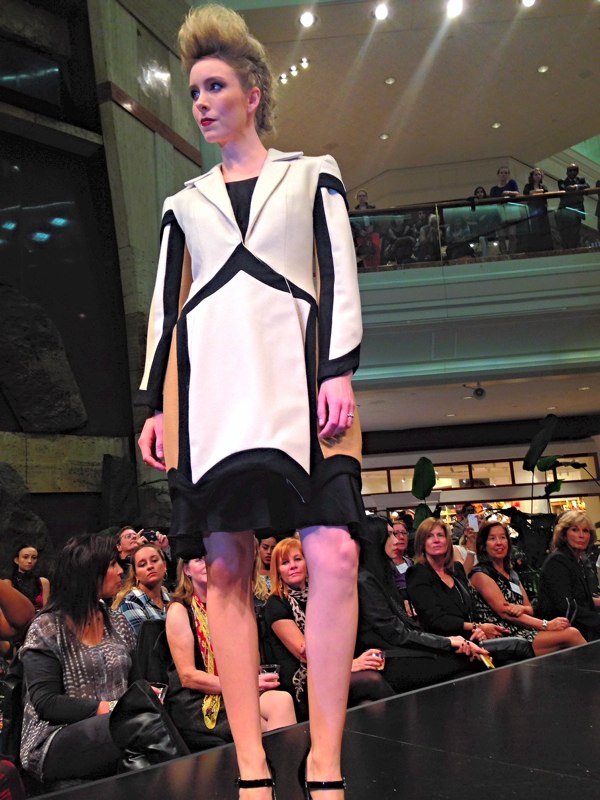 Categories: None