| | |
| --- | --- |
| Posted on November 24, 2014 at 2:05 PM | |
Boston, MA - Many guests flocked to the Back Bay Expo Center to attend the 7th Annual Fierce Style Fashion Show this past Saturday evening. Upbeat music filled everyone's ear as guests browsed local vendors such as Mary Kay and Vana Vain Vintage to name a few. Before the show began, guests enjoyed tasty snacks and beverages. This year, the show was bigger than ever! The show was hosted by Miss Massachusetts 2014 Lauren Kuhn and Tj Maxx was one of the big name sponsors. The show's co-host Tony Hyppolites enlightened the audience by telling them that "Having Tj Maxx as a sponsor and to show off their looks is a huge deal for the Boston fashion industry. It's showing people what Boston can bring to the table."
The show kicked off with the House of Charles Newman and his Travels Collection. His collection was full of feminine, urban-feel pieces from skirts to loose dresses. Prints and oranges ran throughout his collection.  Designer Josefa DaSilva's collection was filled with many dresses with some spectacular, head-turning pieces such as a black, sheer, bottom ruffle dress and a stunning red evening gown lined with silver jewels running down the back and around the neck. The audience was engrossed by the third show by designer Casa De Angelina. This showcased different dresses each showing a different type of print ranging from a black and white, polka-dot top dress with a sequined, ruffle bottom to a blue, sequined top, tank dress with a black and white print bottom with a matching fur coat. The lining in the fur coat was identical to the skirt. Each piece in this collection differed from the kind of dress to the style of the dress.
After viewing the first half of the show, the guests enjoyed a brief intermission where they could mingle and network with one another. The host even entertained the audience with a salsa battle for prizes! The audience eagerly waited for the final shows of the night by A Noubeau and Tj Maxx styles by Vana Vain. The A Noubeau Collection showed off striking gowns in blacks and whites. People viewed in admiration at the gorgeous gowns that hit the runway. There were many memorable pieces in this collection. One was a stunning, white, deep v-neck, evening gown covered with a beaded top. Another was a beautiful, white and gold, strapless, sweetheart cut, baby doll gown. Lastly, TJ Maxx closed the event with their runway show, presenting key pieces such as fur coats and jackets to sweaters and scarves. Every look was styled so the Tj Maxx girl can looked trendy and hip this upcoming winter.
Overall, the event was a huge success with everyone leaving and chatting about the fantastic collections they just viewed at the Back Bay Expo Center! These pieces are surely going to be on many wish lists for the holiday season!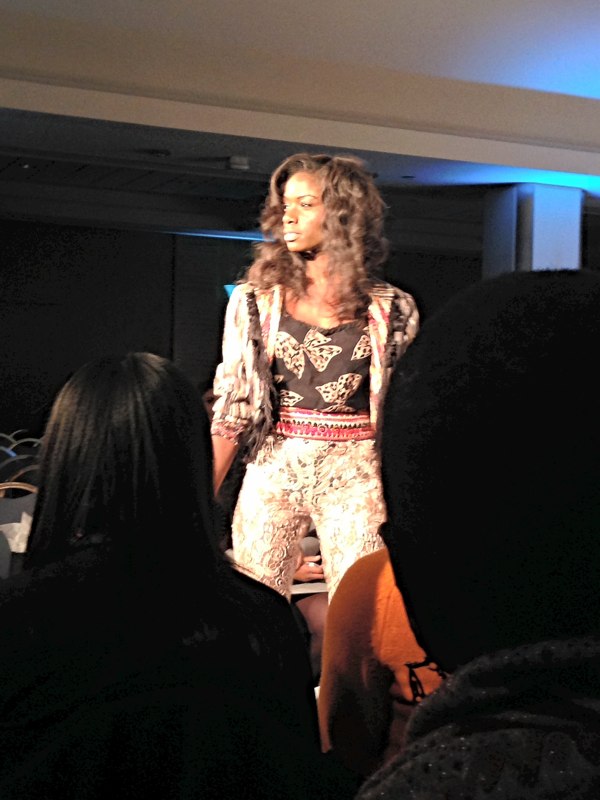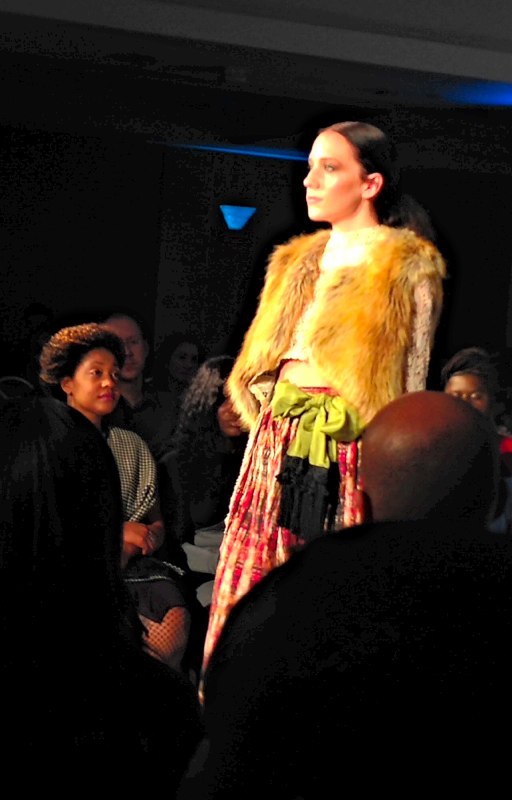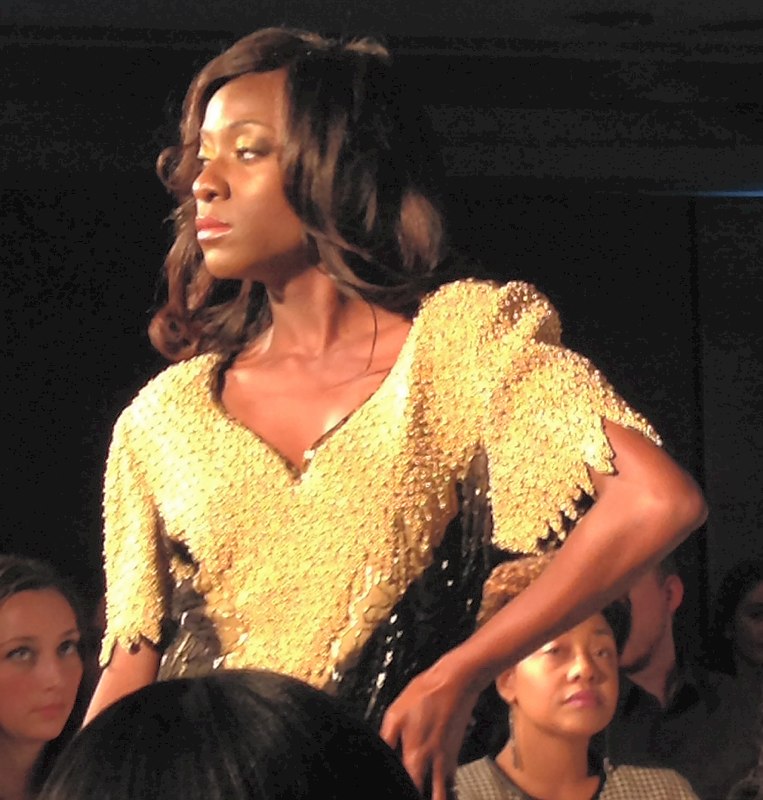 Categories: None