| | |
| --- | --- |
| Posted on June 12, 2015 at 2:30 PM | |
Boston, MA - The Models Against Bullying campaign at the Emerald Lounge on June 10th was a success. Many people were at the event in support of the campaign. Crystal "Crissy" Ford-Leatham is a publicist and stylist as well as a fashion editor. As a publicist she has created strong relationships with stores and apparel companies to help build their public images. As well as create relationships between different businesses.
Crissy is the founder of Models against Bullying Campaign. She first started the campaign back in 2012. She has ran this campaign not only in the United States but all over the world, she has had this event in London, Paris, India and Japan. Crissy has worked very hard to help spread her message against bullying. What makes her campaign so unique and different is that she wants to help the bullied but she also wants to help the bullies as well. There is always an underlying reason why the bully is bullying others, whether it's because they have issues at home or being bullied themselves. Crissy wants to help end this cycle.
This event hits close to home for her because Crissy was bullied throughout middle school and even as an adult, she feels she can help others get through this with her help. This event was not only to spread the word but also to help those in need. Crissy is raising money for benches so when anyone is being bullied they can go to one of the benches as a safe place and talk to someone.
Jessica Roman is Crissy's colleague and friend, she is in charge of model management. She says this event gives the models a chance to "be happy and show younger generations they can be individuals too." Most of the models are willing to work with the youth to overcome obstacles because just like the youth the models have overcome obstacles as well.
The event was about spreading awareness of bullying and helping the bullied and bullies, but it was also about being you and being an individual. One of the designers Sean Collin, is the designer and photographer of State fifty one. State fifty one stands for the fifty first state which is "a creative state of mind." It all started when he used his own photographs and he put them on T-shirts. His label is all about being an individual, being creative and just being you. He mentions that "each model wears the shirts in their own way and style"
Overall this event was a success and Crissy continues to spread her message and help those in need. Dennis Rivera, a coordinator of the event, feels this event "is to encourage models" to help the youth. To show the youth "models don't have to be beautiful" the conventional way, they can show their beauty through art and style. The models "are there to show how they overcame obstacles and represent a model citizen, despite what their peers may think." This event was filled with so many unique people and it sends such a strong message out to everyone especially the youth.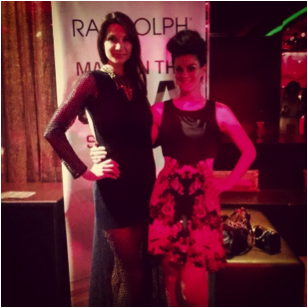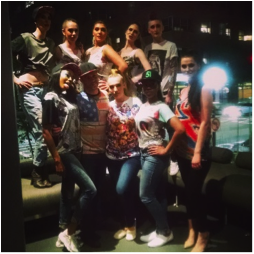 Categories: None