| | |
| --- | --- |
| Posted on September 16, 2015 at 10:20 AM | |
Providence, RI - StyleWeek's second night show was filled with amazing designs with a lot of bold statement pieces. We started the night off with Mode Merr designs by Angela Zampell presented by Suite Tart. Angela Zampell designs had such a retro 50's vibe. Zampell designs were well tailored with fitted pieces or more loose pieces. Her red pencil skirt made the whole outfit pop with a simple black top. She had a beautiful all black dress made of a lace layer on top of the solid black piece with a full skirt made the outfit look more playful. It was different from the fitted look and to top it off she had a black necklace made out of the lace on the dress. This showed how she utilized all her material to make a beautiful piece.  Zampell's models did a wonderful job evoking that playful and flirty look that helped play off the retro 50's vibe. After the show I spoke to the designer of Moder Merr's close friend Stacey about the collection. She gave great insight about Mode Merr stating that "the designs are made for any body type," and as a customer you will "feel absolutely gorgeous in Mode Merr."
Clothes Horse Clothing presented by Eden XO had a vintage look that went so well with the ballroom and all the lights.Clothes Horse Clothing incorporated a lot of beautiful lace in the designs. The styles in the collection varied from long to short. The collection was breath taking. The opening outfit was a long, high-waisted lace skirt with the cropped top that looked flawless. The statement necklace pulled the outfit together. There was the simple knee length dress with the long veil covering the entire back of the outfit. This look had a simplicity to it with a bold statement. At the end of the show I was able to catch up with model Angelly, who modeled in the Clothes Horse Clothing collection to get her opinion about the collection. She felt the collection was "a classic vintage look with a modern twist." She loved the collection and that they evoked the personality of the designer. 
Evolue Apparel by Susan Zemaitis had a wonderful collection filled with classy and polished looks. The designer did a great job evoking a high fashion look with her simple styles that made a huge statement on the runway. Her signature look of the open top of a hat gave the collection a classic and modest look. Her designs were a mixture of sleek and fitted items with less fitted items that helped diversify the collection. The outfit with the long skirt and charcoal blue top was simply beautiful. Her collection is very versatile. A few pieces are ideal for the corporate setting while others are great for a night out on the town.
Night after night the shows keep amazing us with all the beautiful collections. After the show, I spoke with some of the attendees about the entire show. Attendee Norda said "I loved it and it was fabulous with all the fierce collections." Over all the second night of StyleWeek had a great turnout with amazing designers.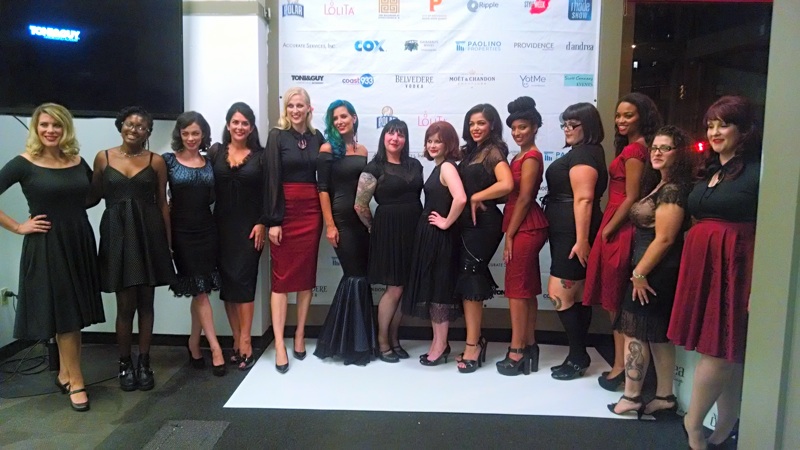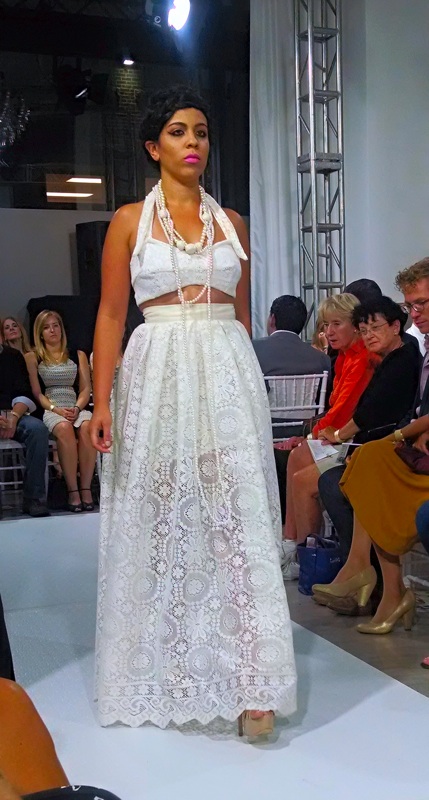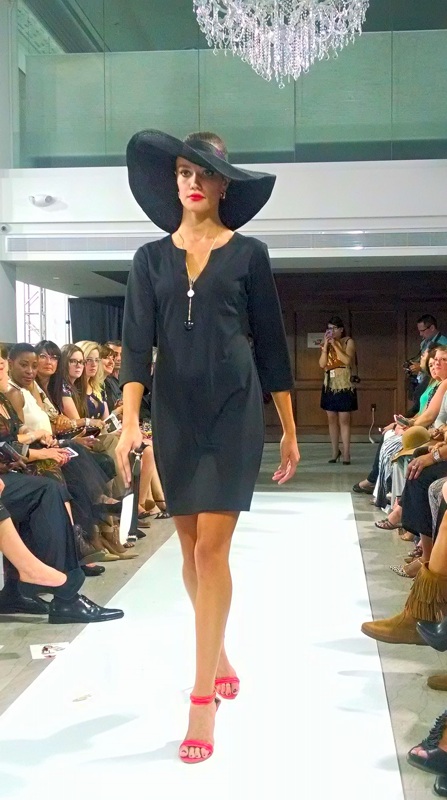 Categories: None