| | |
| --- | --- |
| Posted on September 17, 2015 at 10:55 AM | |
Providence, RI - The third night of StyleWeek was filled with flashbacks, glitz and a lot of glam. The first designer, Instilla by Valentina Oppezzo had everyone "loose, footloose" kicking of their Sunday shoes and jamming in their seats. Instilla had a bold and bright collection for her eco-friendly line. Her models rocked out to the Eighties style. They had a modern take on the big hairstyles, leg warmers and the neon bright colors. The Instilla hand bags went so well with the different designs. Oppezzo had clutches, purses and backpacks with cool prints and designs that brought out the outfits. The props she used in her show were ingenious. They added to the 80's vibe with her use of the Walkman and the boom box.
In the audience Valerie Langlais, a fellow writer said "I loved the collection because it was reminiscent of the 80's with a modern take." She describes the collections so well because the last outfit of the collection had a long, flowy hi-lo skirt with bright neon prints. The bold fuchsia legwarmers brought out the colors in her outfits. Another attendee Will Lopera said the collection was "fun and flirty, it had a lot of personality." "Everything just went together from the hair to the music." Overall Instilla  got a lot of guest excited for the other designers.
The second collection by Jeffrey Dickerson had beautiful cut outs and lots of glitz in his evening wear collection. When Jeffrey was asked what inspired his collection he said "the Greek monsters, with the big shoulders on the dresses and the long sleeves," for the long arms "but with elegance." The cut out backs on some of his dresses were beautiful and elegant, they accentuated the curvature of the back. The dresses with the low drop on the neck back were beautiful because he had the necklace on backwards as well so it made the back of the dress pop out as well as the front. This collection was elegant and beautiful.
Battle Designs by Earl Battle had an edgy glamour look for his collection. This collection was the first designer to incorporate menswear in the show, for Styleweek this week so far, which was a nice way to change things up. The grey sequined jumpsuit was stunning. It was sparkly and the pant legs were more flared instead of a straight leg. It was an amazing look and the model did a great job evoking that edgy look in her sun glasses. The menswear clothing was well tailored in a sleek and sexy way. Battle Designs had a glamorous collection with a lot of style and edge.
Day three of Styleweek was filled with lots of fun and exciting collections filled with eye popping colors, elegance and glamour. We can't wait to see what Thursday night has in store for us.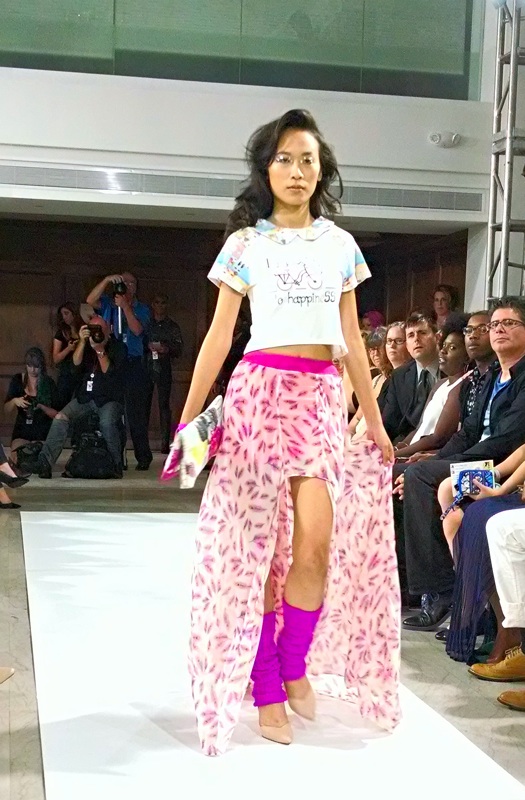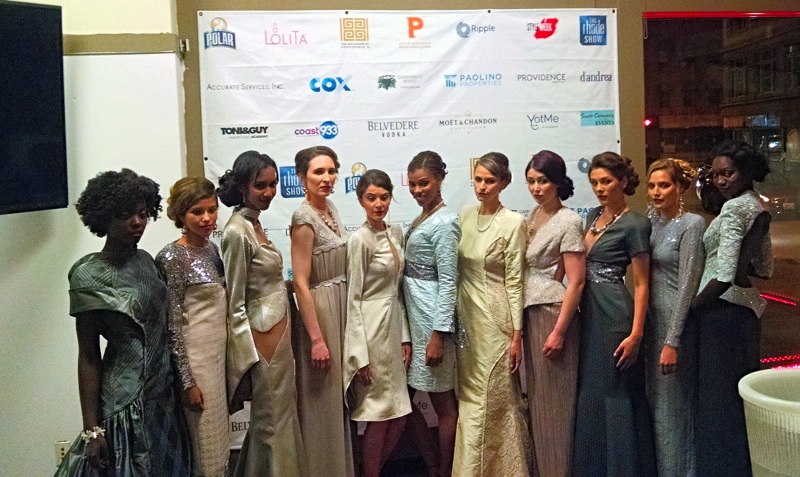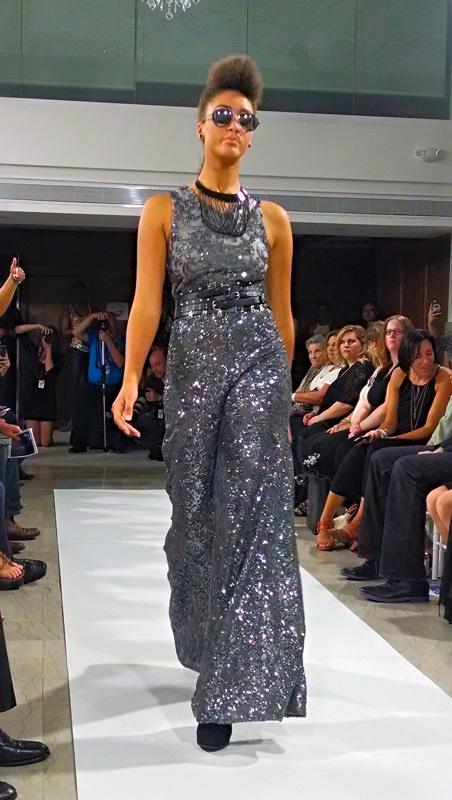 Categories: None