| | |
| --- | --- |
| Posted on February 25, 2016 at 3:05 PM | |
Providence, RI - What makes a designer a designer is not only being able to create a look for a model to walk a runway, but creating a story with their collection. To make a buyer along with the audience feel as if they aren't just watching the model, but that they are brought into the experience of what the designer is trying to portray the collection as.
Last night's fashion show provided me the privilege of watching three phenomenal designers. I realized they didn't only put their collection on the model and have her walk the runway, but the music selection was superb. It was made to make you feel deep within what the collection symbolized.
Clothes Horse Clothing was the first designer to take the runway. As the dark lights grew brighter, the loud 70s music queued, and the models taking the stage made me feel as if I wasn't in 2016. The attention to detail was not only in the clothing, but hint of sparkle on the models faces. The mixture of new textiles with upcycled curtains, repurposing vintage fabrics along with every scrap is what makes the collection of Clothes Horse.
TANGOELLA by Ella Tang and her collection was very feminine with a twist of modern and chic. The signature style is sensual meets edgy. The audience couldn't help but to already have a list of samples they wanted to purchase. I had an opportunity to speak with the designer, and loved how her inspiration came from one single dress twenty years ago, "My kids told me the dress still looks great so I knew that I had to keep sticking with it, and create more from it," said Tang. A lot of what the models demonstrated was a collaboration of long and short fitting dresses. The philosophy of TANGOELLA is, 'clothing should make one feel effortlessly beautiful and empowered.' The mixture between color and design helped showcase the casual and formal activity that defines cosmopolitan life.
DEVINTO's collection is focused on comfort, glamour and fair principles during the creation and production process. Her attention to detail was out of the water. Whether it was a lace bow tie at the bottom of a pant cuff or a plain shirt when then turned around visually becoming a gigantic bow. Aiste Zitnikaite is the labels designer and creator born in Lithuania. When speaking with her she was able to demonstrate how woman made their own clothes and took care of them to make them last. "In Lithuania you couldn't go shopping for clothes. Your mother made your clothes, your grandmother made your clothes," said Zitnikaite. It was her inspiration from vintage, 50s, Paris and simple elegance that showcased her collection. The designer's goal for DEVINTO is 'creating a more modern yet classic and timeless look that can be both cutting edge and casual.'
The concept of not having the designer showcase the same theme of collections played well during the second night of StyleWeek. Between both nights I am still able to think about each designer, and what they brought to the runway. I love the fact that each collection is so diverse. How the designers not only showcase their collection, but their personality, and inspiration for having their line.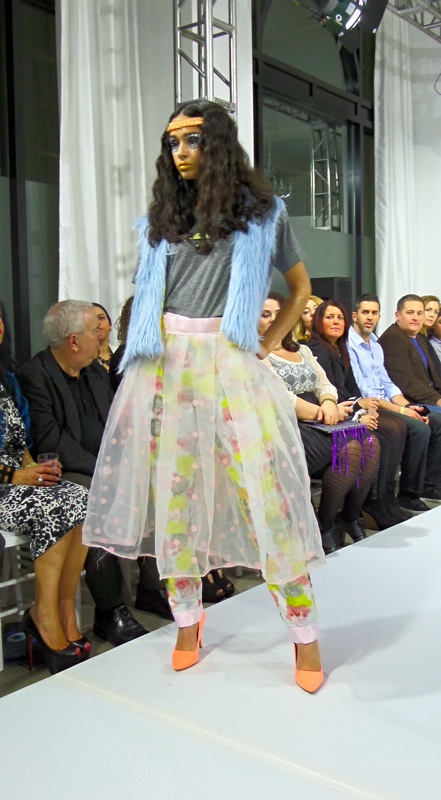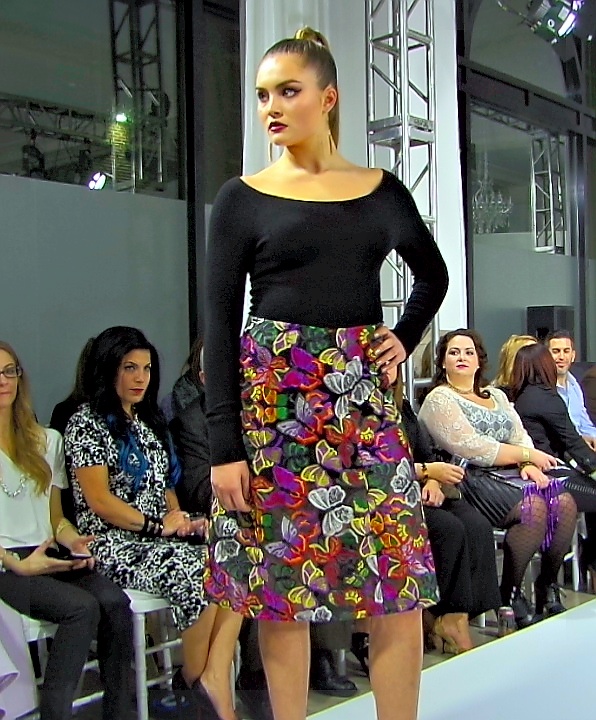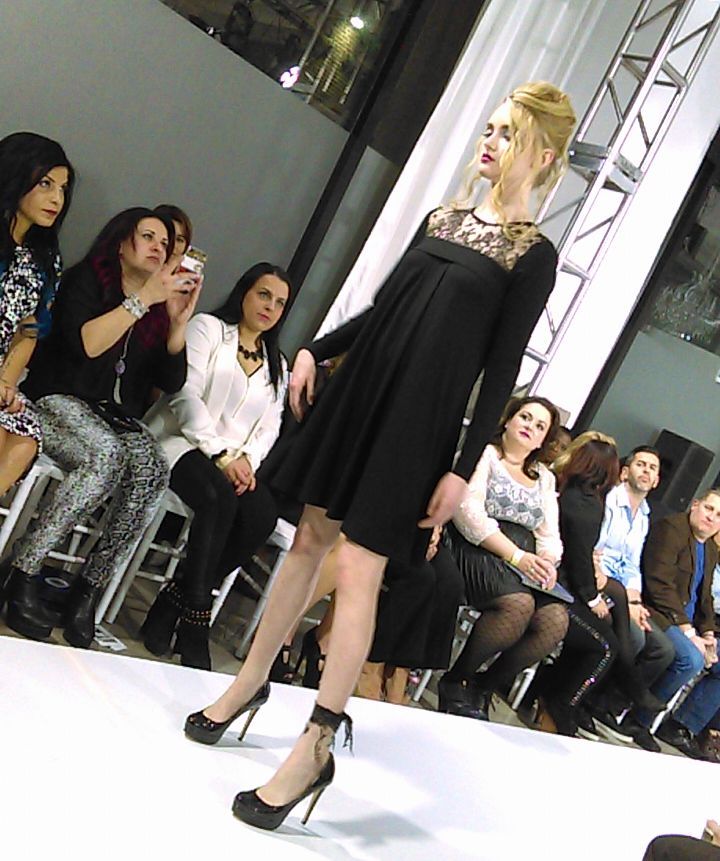 Categories: None